Our first opportunity to train in 2021 with the COVID-19 pandemic still looming in the background. With our region currently in Yellow zone, we were able to get our members out for critical practice and skill building while maintaining our COVID protocols.
Our training was broken down into three main segments – 1) Throw Bag Training, 2) Search skills including crime scene preservation, and 3) Medical evacuation.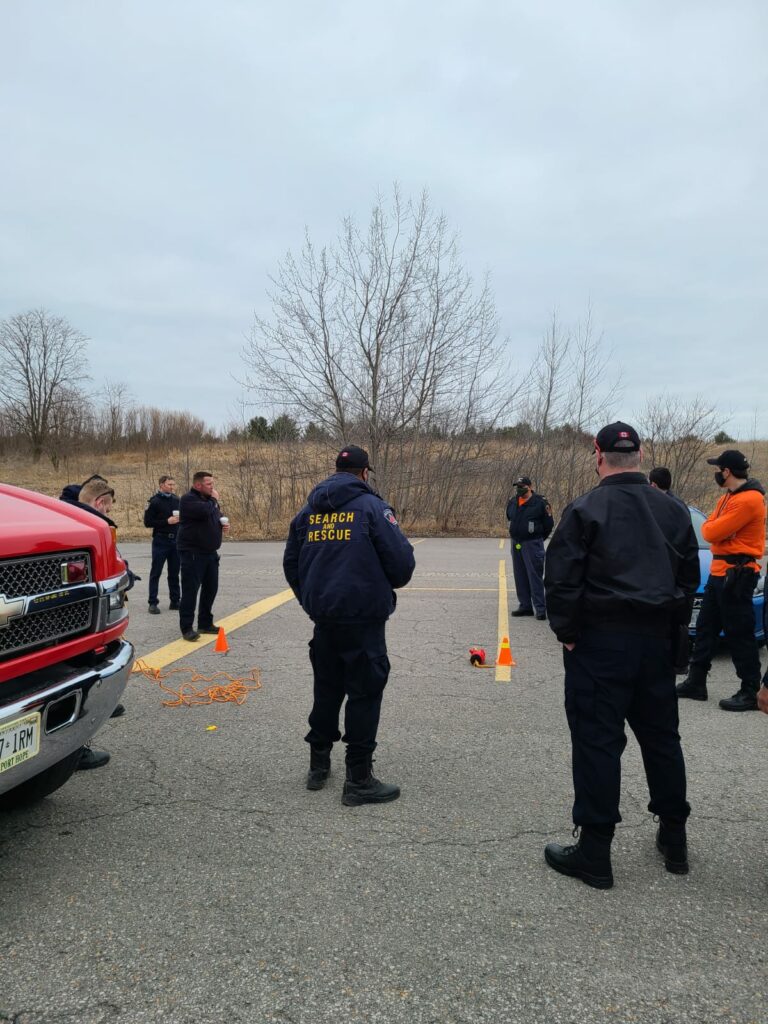 We want to express our thanks to the Port Hope Fire and Emergency Services for sending us three of their members to demonstrate and guide Throw rope training to our members. While we won't need it for Float Your Fanny down the Ganny this year – these are important skills for our member while operating near the water.
OCEAP welcomed a number of new members to our Team. Following their online Zoom training, this was their first opportunity to practice these skills in the field. We also began the task of cross-training our members for various roles such as route support, crew leader and supervisor. Great job by all of our members.